45 Minute Virtual Bike Fitting
Increase Comfort • Prevent Injury • Improve Performance
Our professional bike fitters are the best in the business and have helped thousands of people not only feel more comfortable on their bikes but also perform better. They have worked with beginners all the way up to pro cyclists and triathletes. We are excited to offer their services to you in the comfort of your own home!
How it Works
Benefitting from a Team Wilpers Virtual Bike Fit right from the comfort of your own home is easier than you think. Simply set your phone a tripod, table or chair, or get a friend to hold the camera and connect via Zoom or Facetime (more details below). Once connected, your personal fitting will consist of three parts:
Pre-ride Interview and Assessment
On-the-bike Observation
Follow-up Report
How to prepare for your virtual fit
Set your phone / camera on a desk or tall chair at approximately the height of the saddle. The ideal distance between the camera and your bike is 2.5 meters (approximately 9ft.). This distance is measured from the side (profile) of the bike, in line with the crank (pedal) center.
The camera should be in Portrait (not Landscape) layout
Please have the appropriate tools available to adjust your shoe cleats and your saddle if necessary. This is typically a hex key/allen wrench, but may vary depending on your shoes and/or bike.
After you check out, we will email you a link to schedule your virtual Bike Fit. You will receive detailed step-by-step instructions after you schedule your fitting.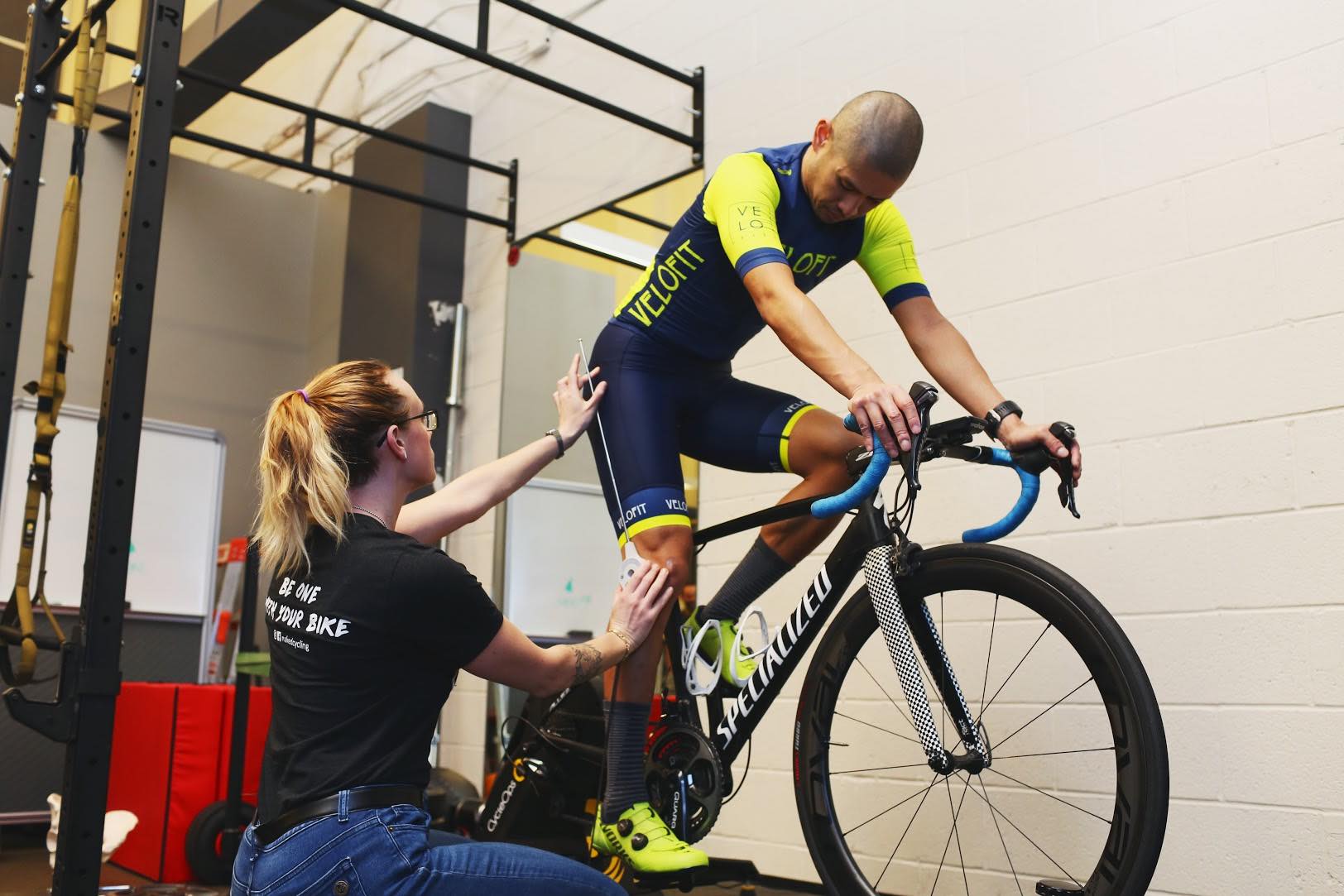 Team Wilpers Bike Fitter ~ Anna Pecora
We work with all indoor stationary bikes!
Double (Back-to-Back) Bike Fit
$289.99
Appointments must be scheduled consecutively, and use the same bike